Event organisers are being reminded of a free service to promote their event.
Details shared with Tendring District Council (TDC) can be uploaded onto the website on the 'What's On' page.
In addition entries are featured through the LoveTendring mobile app.
Alex Porter, TDC Cabinet Member for Leisure and Tourism, encouraged people to share their events.
"Whether they are Christmas markets, village fetes or school open days – or bigger events such as music festivals or parades – let us help you share them," Councillor Porter said.
"Not only will they appear on the TDC website, with some featured on the home page, but they'll also be detailed on the LoveTendring app; meaning your event could be promoted right in people's hands."
As well as what's on, the LoveTendring app also contains other useful information for residents, such as showing a ward map of the district and where polling stations are, and linking to the MyTendring online self-service system where people can do things like checking their rubbish day.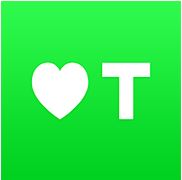 It is free to download on both the Apple Store (https://apps.apple.com/gb/app/love-tendring/id1571283893(link is external)) and Google Play Store (https://play.google.com/store/apps/details?id=com.tendringdc.LoveTendring(link is external)).
To submit details of an event visit the What's On page and complete the form.