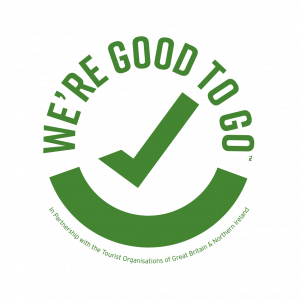 With over 36 miles of clean, sandy beaches, you are bound to find just what you're looking for on the Tendring coastline.  Every year thousands of visitors come to our resorts at Clacton, Frinton, Walton, Dovercourt and Brightlingsea.
We employ a team of seasonal staff and beach patrollers dedicated to keeping the seafront areas as enjoyable for you as possible. Our seafront team are a font of seafront knowledge and can advise you on safety issues, tides, local and general information. They inspect the life saving equipment daily and inspect the seafront for any hazards and damage to property so that you can have an pleasant and safe time when visiting our seafronts.
Beach Patrol Staff will be present from Easter school holidays until the end of Summer school holidays from 11am to 6pm on Saturday, Sunday and all Bank Holidays.  We also operate Monday to Friday 11am to 5pm during the school holidays.  Our Beach Patrol operate from Clacton and Walton from Easter school holidays but also from Martello, Frinton, Brightlingsea and Dovercourt from Whitsun school holidays.  For further information please contact Seafronts on 01255 686702.
Follow our beach patrol on Instagram @beachpatrol_tendring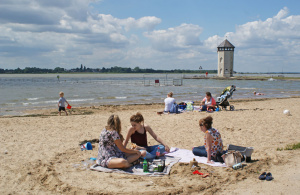 First Aid is available on a daily basis during the season, all staff carry first aid kits whilst on patrol, and the boathouses and patrol boats have first aid kits. Our staff are well trained and we are prepared for (almost) anything!
Child Safety – A colour coded 'wrist band' scheme operates in Clacton, Frinton and Walton and is free to the public.
Child Education – We can offer schools a free guided tour which will encourage children to be safe on the seafront and make them aware of the day to day duties that beach patrol carry out. This will include a tour of our beach patrol office, safety of equipment used, weather safety warnings and how to stay safe in the sun. If you would like more information or would like to book a tour for your school please contact Seafronts on 01255 686702 or email seafronts@tendringdc.gov.uk
Beaches – for further information about all of our beaches, including facilities, amenities, safety and car parking, please see the individual pages below:
Harwich Beach CO12 3DL
Dovercourt Bay, Dovercourt CO12 3TA
Albion beach, Walton-on-the-Naze CO14 8QQ
The Naze, Walton-on-the-Naze  CO14 8LJ
Frinton Beach, Frinton-on-Sea CO13 9DN
West Beach, Clacton-on-Sea CO15 1QX
Martello Bay Beach, Clacton-on-Sea CO15 1BN
Brightlingsea Beach (Blue Flag) CO7 0HH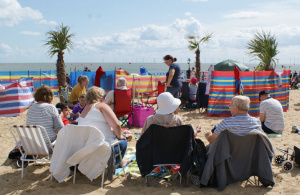 Reporting a seafront problem- to report a seafront issue including:
Damaged beach huts
Damaged seafront taps
Missing/damaged seafront bins
Damaged/missing life rings
Damaged memorial benches
Damaged/problem with seafront toilet
Please report it to us via our online Report It form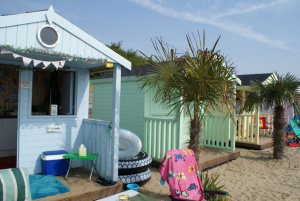 For more information for when visiting our coastline, click the links below:
Beach safety
Tide tables
Public launching ramps
Beaches with animal bans
Changing places for disabled people
Cycling on our seafront promenades
School trips to the beach
Clacton seafront & garden walk
Beach huts
Coast protection area Holland-on-Sea
Parking
What3Words – Emergency services across the UK are now using 3 word addresses to easily find and share precise locations.
Visit our Essex Sunshine Coast news blog for the latest updates.